Moroccan bath dubai,  Dive into a world of relaxation and luxury right here in the heart of Dubai. At Lamar Spa & Salon, we pride ourselves on offering the finest Moroccan bath services, bringing a fusion of ancient traditions and modern-day pampering to our discerning clientele.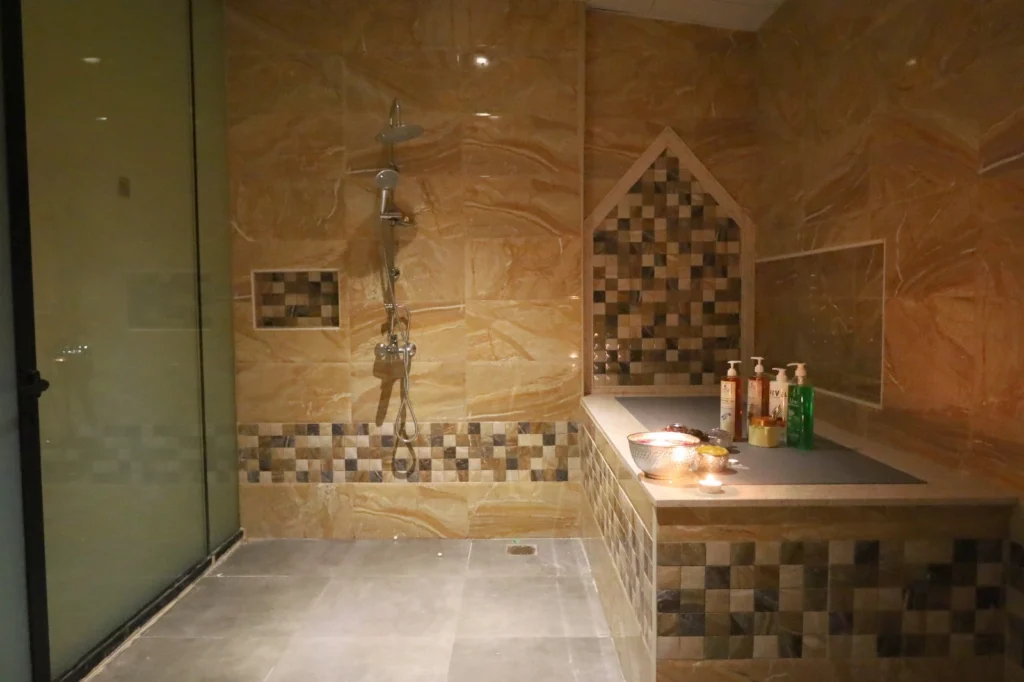 Indulge in Luxury: Experience Moroccan Bath Dubai at Lamar House Salon
Welcome to Lamar House Salon, your oasis of relaxation in the heart of Dubai. We are dedicated to providing you with the utmost in pampering and rejuvenation, and one of our standout services is the lavish Moroccan Bath. Let us take you on a journey to experience the epitome of luxury and comfort through our Moroccan Bath offerings.
Why Choose Lamar House Salon for Your Moroccan Bath Dubai?
A Haven of Tranquility: In the bustling city of Dubai, it's essential to find moments of serenity. At Lamar House Salon, our Moroccan Bath is the perfect escape, allowing you to unwind, recharge, and escape the daily grind.

Embrace Cultural Traditions: Dubai is celebrated for its rich cultural diversity, and our Moroccan Bath experience allows you to immerse yourself in the customs and traditions of the region.

Glowing Skin: Our Moroccan Bath is more than just relaxation; it's a journey towards promoting healthy, radiant skin. The exfoliation and detoxification process will leave your skin soft, smooth, and absolutely luminous.

Unparalleled Luxury: We take pride in providing a world-class spa experience. Our Moroccan Bath center is designed to transport you to a world of opulence, with elegant interiors, soothing fragrances, and calming music, ensuring an unforgettable ambiance.
The Lamar House Salon Moroccan Bath Experience
When you choose a Moroccan Bath at Lamar House Salon, you'll be treated to a multi-step process that includes:
Steam Session: We start your experience with a relaxing steam bath, opening your pores and preparing your skin for the cleansing process.

Exfoliation: Our skilled therapists use special scrubbing mitts and gloves, also known as "kessa," to remove dead skin cells and impurities, leaving your skin incredibly smooth.

Rhassoul Clay Mask: Our Moroccan Bath experience includes the application of Rhassoul clay, known for its detoxifying properties and skin-nourishing benefits.

Massage: After the cleansing, you'll receive a relaxing massage using aromatic oils, relieving muscle tension and promoting a deep sense of relaxation.

Rinsing: The final step involves rinsing off the products, leaving your skin and body rejuvenated and revitalized.
Experience the Lamar House Salon Difference
Located in the heart of Dubai, Lamar House Salon is dedicated to providing you with a Moroccan Bath experience that stands out from the rest. Our spa is designed to transport you to a world of luxury and tranquility, ensuring you leave feeling refreshed and rejuvenated.
Contact Lamar House Salon Today
Don't miss the opportunity to indulge in a Moroccan Bath at Lamar House Salon. Your body and mind will thank you for it, and the memory of this revitalizing experience will stay with you long after you leave our salon.
For booking and inquiries, please contact us at  +971 55 329 6878.
The Benefits of a Moroccan Bath Dubai
In addition to the pampering and relaxation, a Moroccan Bath offers a wide range of benefits that make it a must-try experience when you're in Dubai.
Skin Rejuvenation: The exfoliation process during a Moroccan Bath removes dead skin cells, promoting a healthy and radiant complexion. The Rhassoul clay used in the treatment detoxifies the skin and leaves it nourished and revitalized.

Stress Relief: Life in Dubai can be hectic, and the Moroccan Bath is the perfect way to de-stress and find tranquility. The combination of steam, exfoliation, and massage helps release tension and provides a deep sense of relaxation.

Cultural Connection: Dubai is known for its cultural diversity, and experiencing a Moroccan Bath is a wonderful way to connect with the heritage of the region. It's a unique opportunity to partake in a centuries-old tradition.

Improved Blood Circulation: The combination of heat and massage in a Moroccan Bath can help improve blood circulation, providing a feeling of overall well-being.
Where to Find Lamar House Salon
Lamar House Salon is conveniently located in United Arab Emirates ,Al Wasl Rd, dubai, Jumeirah 1, making it easily accessible for residents and visitors alike. Our skilled therapists and luxurious facilities are waiting to provide you with a Moroccan Bath experience like no other.
Book Your Moroccan Bath Experience Today
Indulge in the luxury of a Moroccan Bath in Dubai at Lamar House Salon. It's not just a spa treatment; it's a journey to relaxation, cultural immersion, and glowing skin. Contact us today to book your Moroccan Bath experience and discover the true essence of pampering in Dubai.