Lamar Best Massage center in Dubai
Welcome to our Arabic Massage service, a unique journey into a world of relaxation, rejuvenation, and holistic well-being.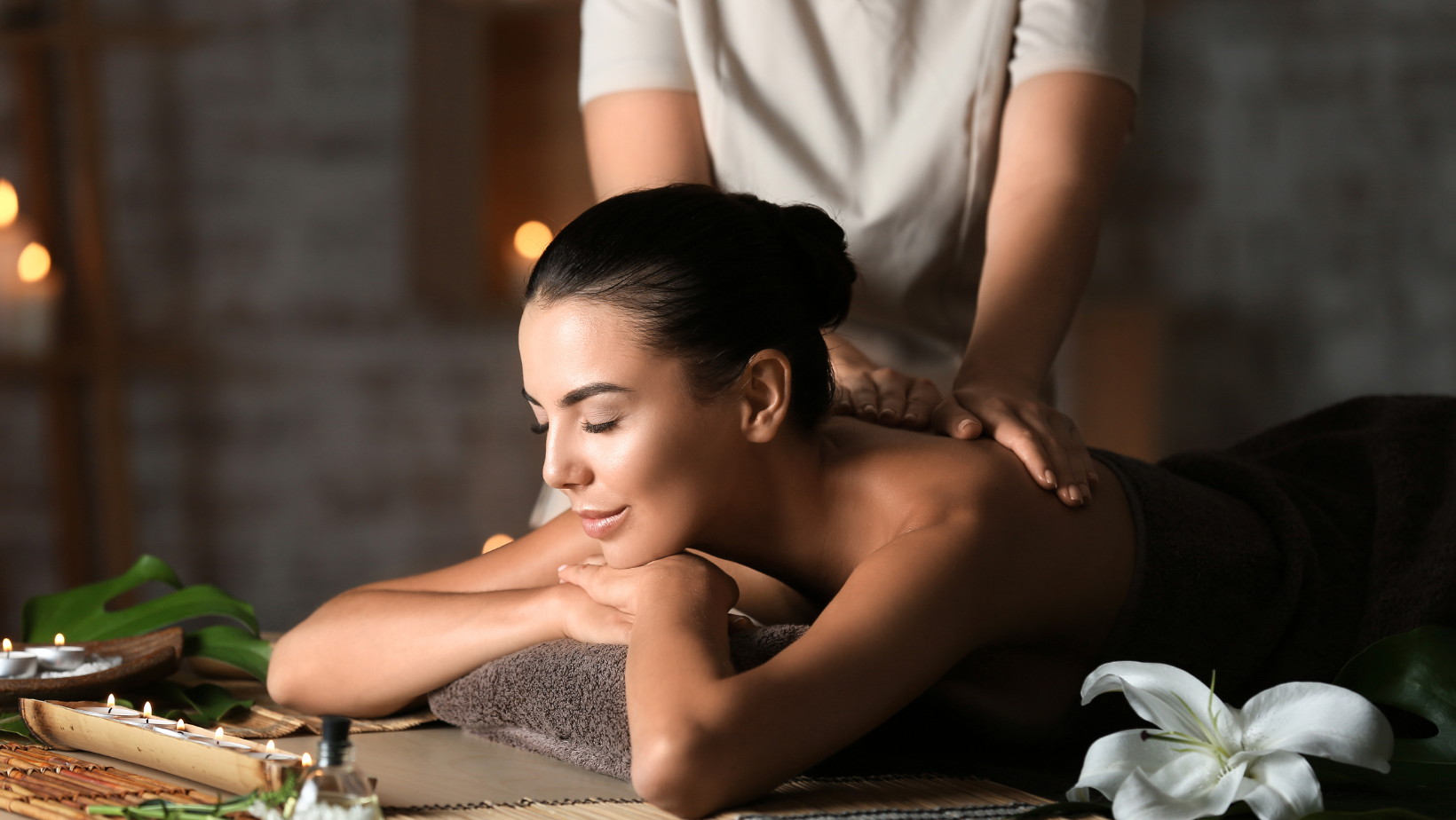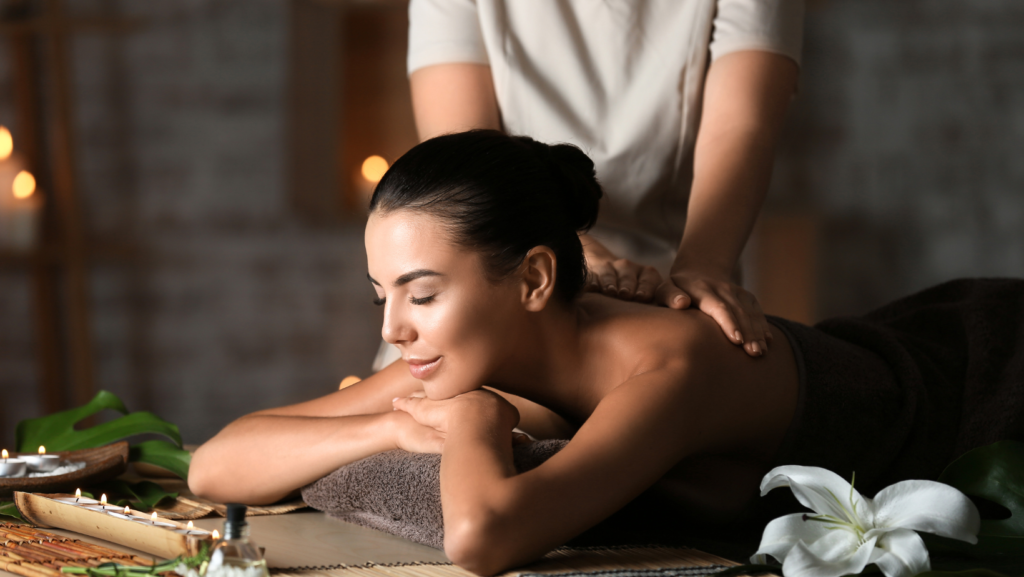 Follow Us in Social Media
Indulge in Serenity at Lamar Massage Center in Jumeirah, Dubai
Welcome to Lamar Arabic Massage, an oasis of tranquility nestled in the heart of Jumeirah, Dubai. Immerse yourself in the art of Arabian relaxation, where our skilled therapists combine ancient techniques with modern luxury to create an unparalleled experience.
The Lamar Arabic Massage Experience:
At Lamar, we understand the essence of Arabic massages—the serene ambiance, soothing music, and the exotic spa setting. Our commitment is to provide the most incredible Arabic Massage in Dubai, incorporating aromatic oils to treat the skin, reduce stress, and foster harmony, all within a calm and inviting atmosphere.
A Full-Service Sanctuary:
Lamar Arabic Massage is more than just a spa; it's a haven for relaxation and rejuvenation. Our comprehensive menu includes facials, massage therapy, and body treatments. Relaxation and rejuvenation are not just words; they are the guiding principles of our spa experience. Our therapists employ the latest techniques, ensuring an unforgettable journey for every visitor.
Time for Self-Care: Book your escape to Lamar Arabic Massage in Jumeirah and let your body feel the goodness of true relaxation. It's more than just a massage; it's a holistic experience guaranteed to leave you feeling relaxed and revitalized, ready to face the world anew.
Authentic Pampering: Indulge in our authentic and personalized hair, beauty, and nail services. Lamar Arabic Massage offers a luxurious and relaxing environment enriched with European Aromatherapy, Exotic Spas, and expert treatments. Our trained and professional therapists are dedicated to making sure you feel pampered and completely at ease. Contact us today to book your appointment for the best Arabic Massage in Dubai.
Lamar Arabic Massage Jumeirah: Experience a total body rejuvenation at Lamar Arabic Massage Jumeirah, where the authentic traditions of the East and West seamlessly blend. Our beauty and wellness massages are designed to leave your skin rejuvenated, relaxed, and fully invigorated. As a full-service beauty and wellness clinic, we offer a diverse range of treatments for facial and body care.
Personalized Treatment for Your Well-being: Lamar Arabic Massage features a personalized treatment plan for every customer, addressing individual concerns and goals. Our experienced staff begins each treatment by customizing a blend of aromatherapy oils tailored to your specific needs. Soothing scents of orange blossom, eucalyptus, rosemary, and lavender awaken the senses, while aloe Vera and chamomile infuse hydration and healing properties deep into the skin.
Holistic Approach to Well-being: Our customized spa treatment plans go beyond the surface, aiming to achieve beautiful and healthy skin. Lamar Arabic Massage addresses your unique concerns and goals, using the best products with botanically grown ingredients that deeply infuse hydration into the skin. Call us now to book your appointment for the ultimate Arabic Massage experience in Jumeirah.
Arabic Massage Dubai Treatment: Indulge in the most fulfilling Arabic Massage Dubai Treatment, designed by a world-renowned spas guru. This exceptional service goes beyond relieving stress; it's a therapeutic rubbing experience crafted to alleviate pain and promote overall well-being.
Benefits of Lamar Arabic Massage Jumeirah:
Explore the myriad benefits of Arabic Massage at Lamar, from anti-inflammatory and pain relief to enhanced blood circulation and stress reduction. Our massages penetrate deep into muscles, releasing tightness and promoting a sense of calm. Experience the release of endorphins, quieting nerves, and achieving the restful sleep you deserve.
Your Path to a Brighter Future: Lamar Arabic Massage is not just about relaxation; it's a method to release negativity and tension from your life. Embrace the Arabic cultural belief that illness is connected to the accumulation of negative energy. Let our Arabic treatment help you shed negativity, preparing you for a brighter and more positive future.
Best Arabic Massage Jumeirah Therapist:
At Lamar Massage Spa Dubai, our commitment is to make every client feel relaxed and rejuvenated. Our talented and experienced therapists offer a wide range of massages to suit all skin types and budgets, including Deep Tissue Massage, Swedish Massage, Shiatsu Massage, and more.
Unwind in Luxury: Experience the best Arabic Massage in Dubai with Lamar. Our qualified and experienced therapists offer relaxing 45-60 minute massage sessions with full-body oil treatments. Trust in our expertise, professionalism, and dedication to providing a luxurious spa experience.
Escape to Lamar Arabic Massage in Jumeirah, Dubai – Your Journey to Pure Bliss. Book your appointment now and let the calming touch of Lamar transport you to a state of unparalleled relaxation and well-being.