Best Massage Center in Dubai
Best massage in dubai, We offer a variety of tailor-made massage therapies. Our experts blend traditional techniques with modern methods to ease your stress and boost your energy. Looking for a quick break from city life or a full wellness getaway? Lamar offers a peaceful haven in the heart of the desert. We're proud to be known as Best Massage Center in Dubai. At Lamar, every touch, scent, and visit celebrates the true essence of relaxation.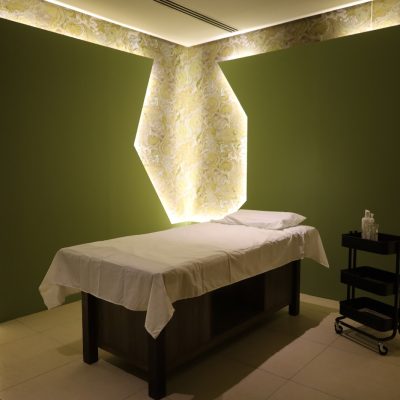 Discover the Best Moroccan Bath in Dubai
In the pulsing heart of Dubai, Lamar Center offers a unique experience like no other. We promise you an exceptional journey into the world of the traditional Moroccan bath, where luxury meets distinction.
Indulge in a tranquil, aromatic ambiance that envelops you, using only the finest eucalyptus-infused black soap to cleanse and purify your skin. The traditional Kessa glove stands ready to remove dead skin cells, revealing a bright and youthful complexion.
At Lamar Center, we guarantee quality and professionalism in every service. Our specialized team of therapists is prepared to provide the best Moroccan bath services in Dubai. Choose Lamar for an unforgettable experience.
Best Arabic Massage Center in Dubai
we offer an unparalleled massage experience that speaks of elegance, relaxation, and therapeutic mastery.
Our certified therapists combine traditional techniques with innovative approaches, ensuring a holistic rejuvenation for both body and mind.
Whether you're seeking a deep tissue massage to release tension or a soothing aromatherapy session, Lamar Center has a tailored solution for every need.
Using only premium oils and products, each massage session at Lamar is a sensory journey, aiming to balance, revitalize, and invigorate. For those who seek the best, Lamar proudly stands as the pinnacle of massage services in Dubai. Schedule a visit and discover why we're celebrated as the best.
european massage therapists
recently tried the Royal Moroccan Bath for the first time after hearing numerous positive reviews about this spa treatment. took great care to ensure comfort and made certain that thoroughly enjoyed the entire experience. Since here on vacation, we can confidently say that will return to this establishment the next time we plan to visit. If you're seeking an Arabic spa experience where you can unwind and indulge in some self-care, this place is recommended .
The attention to detail, the luxurious settings and the sheer expertise make it an oasis of relaxation in bustling city
My trips in Dubai are never complete without visit to Lamar
لقد كانت تجربة ممتعة حقاً! خدمة رائعة مقابل قيمة ممتازة. المكان نظيف ومرتب، وأثناء الجلسة، شعرت بالاسترخاء العميق والاحترافية العالية. سوف أوصي بهذا المنتجع للأصدقاء والعائلة.
خدمة مميزة والأهم الاحترافية وتعامل السطاف
مكان رائع ومريح انصح الجميع في زيارته 🥰
Why should you choose us as the Best Massage Center in Dubai?
Exceptional Expertise in Arabic Massage
We possess a team of professional therapists who have undergone rigorous training and have years of experience in various massage techniques.
Natural Products for Arabic massage and Moroccan Bath
We exclusively use natural products and certified oils for your skin's health and comfort.
Our facilities are specifically designed to provide a tranquil and comfortable atmosphere for optimal relaxation.
Luxurious Moroccan bath service
We pay attention to every small detail to provide a luxurious and comfortable experience for our customers.
Competitive prices for the best Arabic massage in Dubai.
Despite our exceptional services, we strive to offer competitive prices suitable for everyone.
Diverse services for Arabic massage and Moroccan bath.
We offer a wide range of massage services specifically designed to meet all your needs and preferences.
We provide you with trained & experienced male therapists who are hygiene friendly.
A full body massage is a rejuvenating journey that transcends mere relaxation, offering a holistic approach to well-being. Skilled therapists employ professional techniques to target every inch of your body, from the soothing strokes along your back to the revitalizing kneading of your legs and arms. This therapeutic experience goes beyond physical benefits, delving into profound relaxation as muscles release tension and stress dissipates
Swedish Massage Therapy, synonymous with the art of relaxation, stands as the most prevalent form of massage. Often simply called Swedish massage, this therapy involves the skilled use of long, smooth strokes, kneading, and circular movements on the outer layers of muscles. Employing massage lotion or oil, therapists apply techniques that transcend mere physical relief, delving into a realm of holistic relaxation.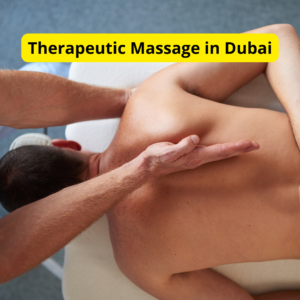 Massage
In the intricate tapestry of wellness, therapeutic massages stand out as threads weaving together relaxation and rejuvenation. Each massage type unfolds as a unique chapter,
Read More »
Subscribe to Our Newsletter